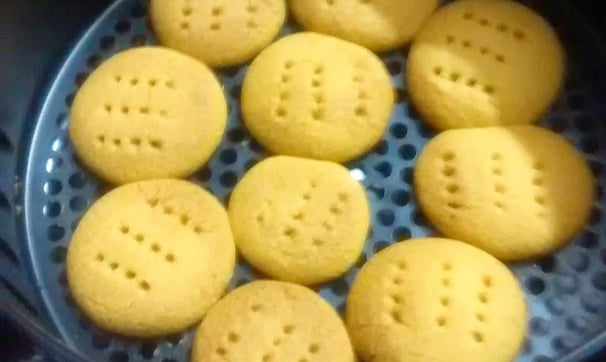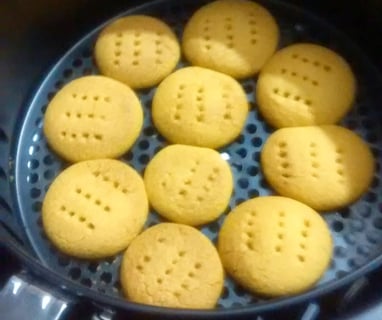 These cookies are prepared in Kenstar. They can also be made on a flat pan. Rukmini used to make them on a flat pan and the cookies were crispy and crunchy. Even one cookie can make you feel full.
Ingredients:
1 cup Maida (All Purpose Flour)
1/2 cup Ghee - Clarified butter (or use cooking butter)
1/2 cup Powdered Sugar
A pinch of Baking Soda
A pinch of Salt
4 tbs Custard Powder (for flavoring, optional)
Procedure:
Beat the clarified butter and baking soda until it starts to raise. Add sugar and beat until mixed completely. Fold in the Maida and knead into a soft dough. Let it set for 30 minutes.
Pre-heat the Fryer at 140° for 3 minutes. Make small balls of the cookie dough, flatten them and prick them on both sides using a fork. Bake in the Fryer at 160° for 10 minutes. To get a golden brown hue, bake the cookies again at 200° for 5 more minutes. Let it cool for 10 minutes and enjoy the delicious treat!