Grated Mango Pickle
Mango Thokku or Grated Mango Pickle is easy to make, can be stored for months and is a great accompaniment for a variety of dishes.
PICKLES
Add some turmeric. Mix well.
Grate the mango.
Take a little bit of oil in a pan.
Add some mustard seeds and allow it to pop.
Add the grated mango.
Mix well.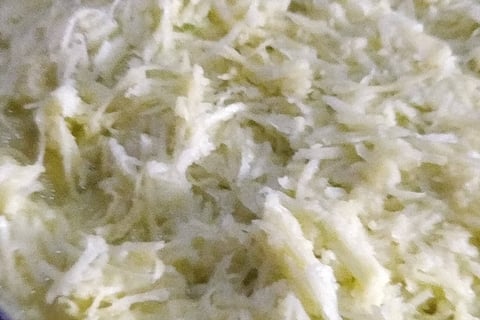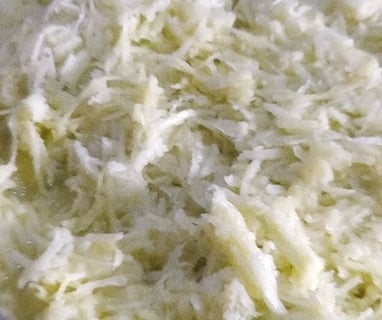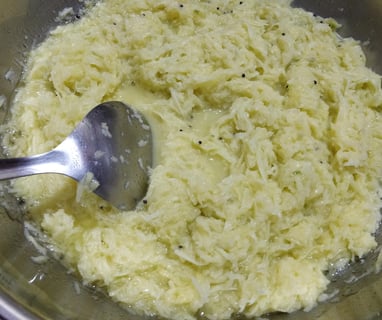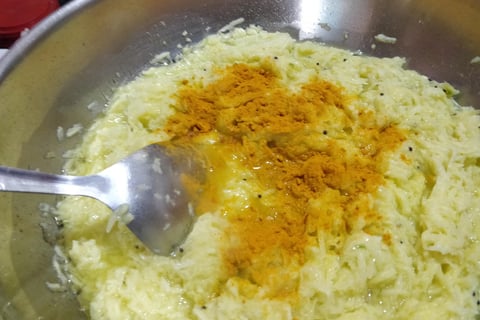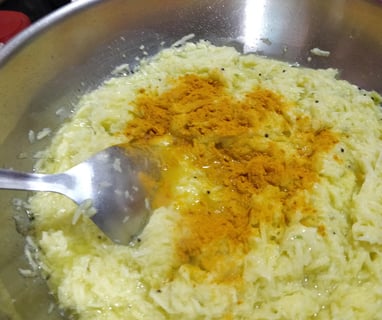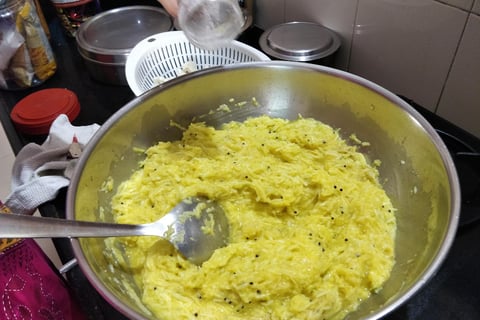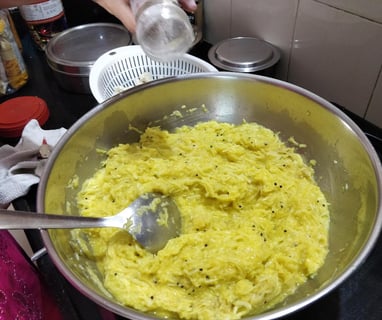 Add salt to taste. Mix well.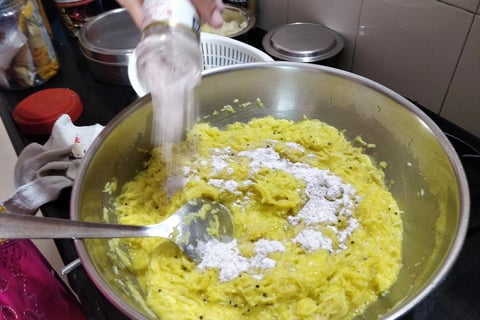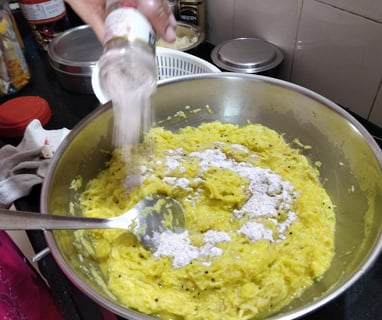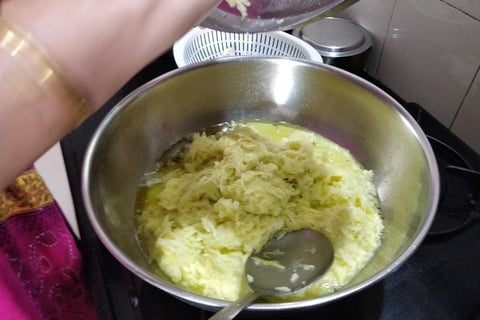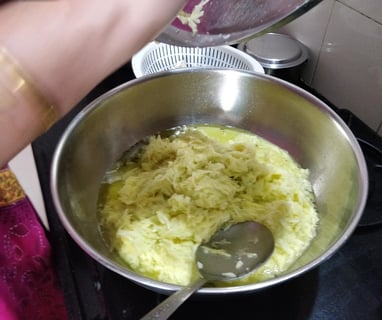 Add coriander powder. Mix well.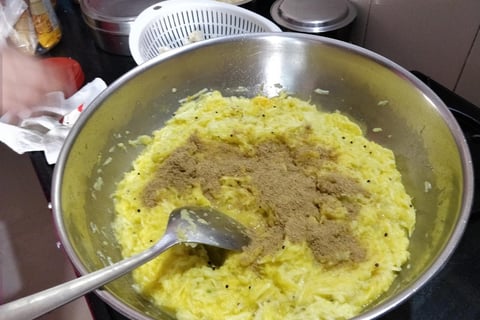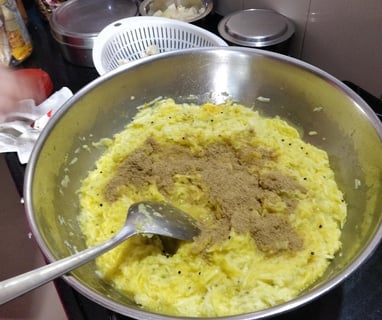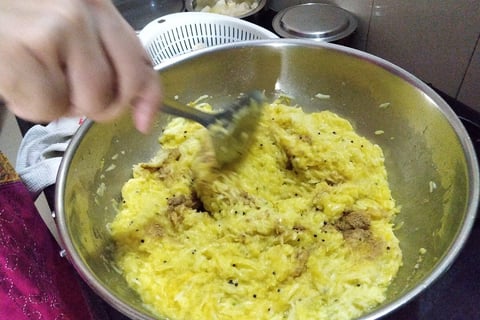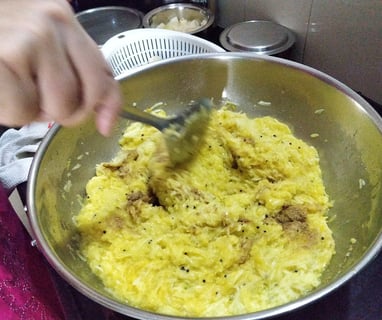 Add chilly powder. Mix well.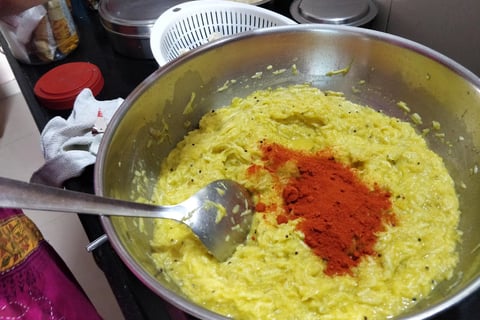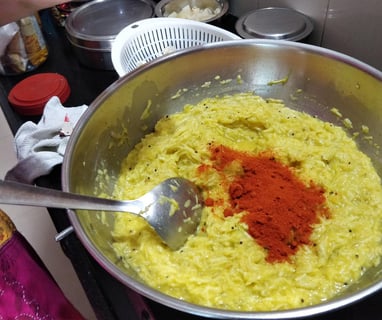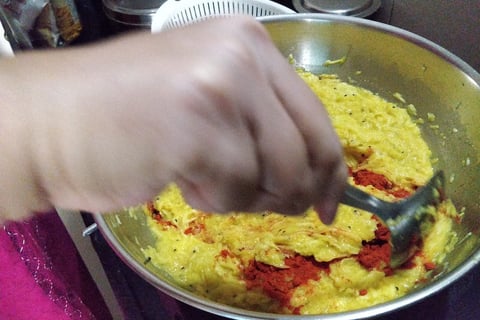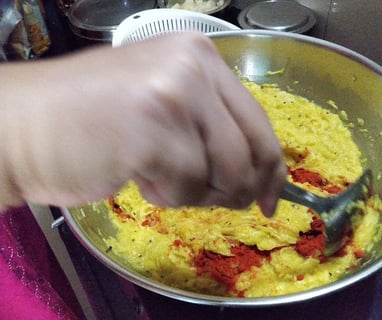 Add more chilly powder if you like it spicy. Add a bit of jaggery to balance the taste.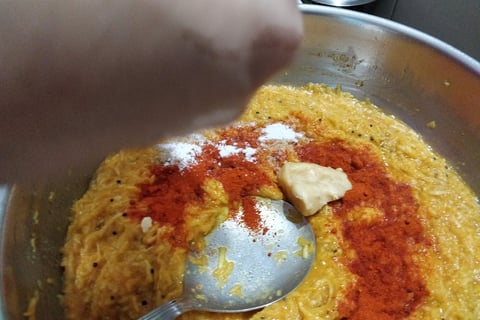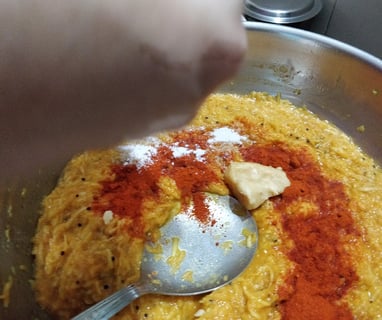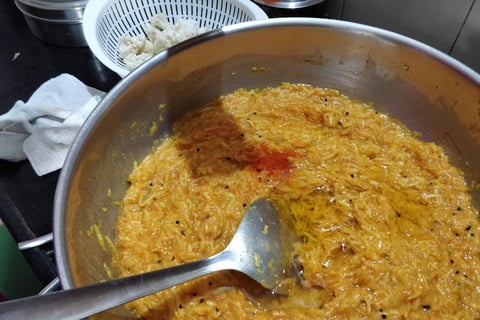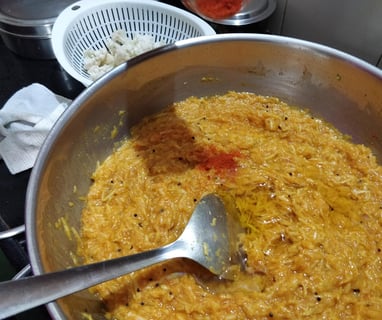 Add three table spoons of oil and mix well.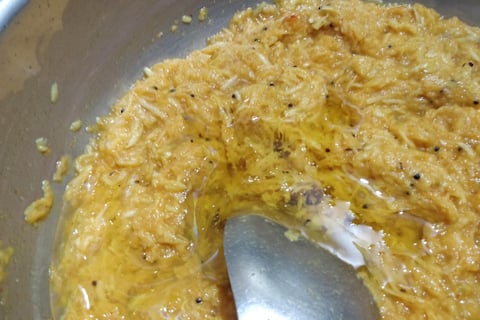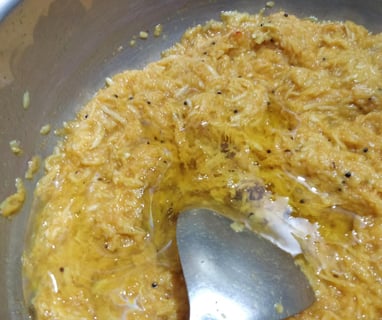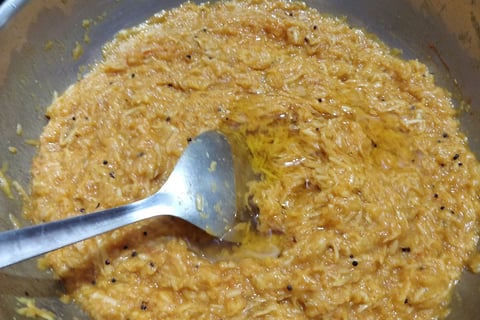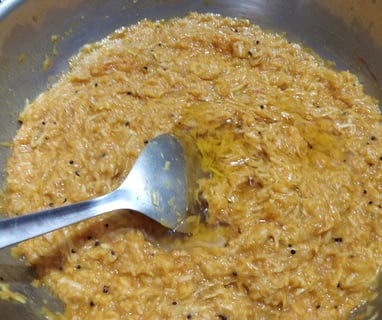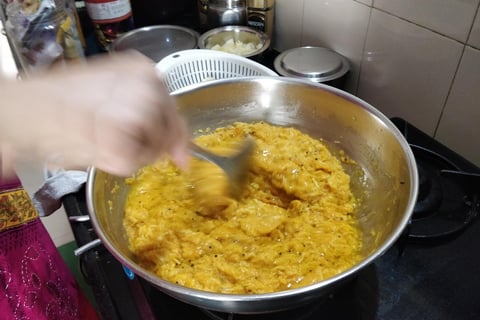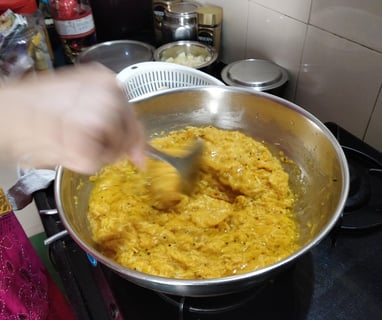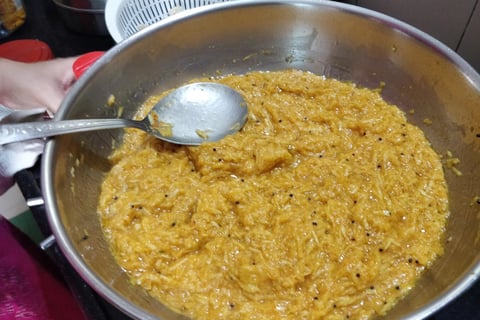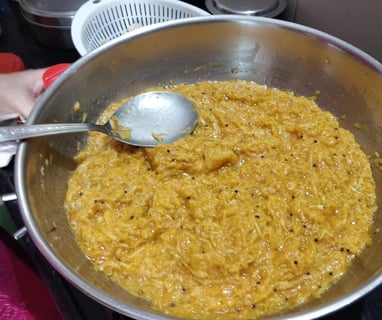 Keep stirring. Note the colour change. When the 'Thokku' is done, the oil separates.
Keep it in the fridge. Take out a small quantity in a separate bottle and use. It is necessary to use a dry spoon always. This can be stored for about 6 months.