Healthy & Tasty Food
FEATUREDHEALTHY RECIPES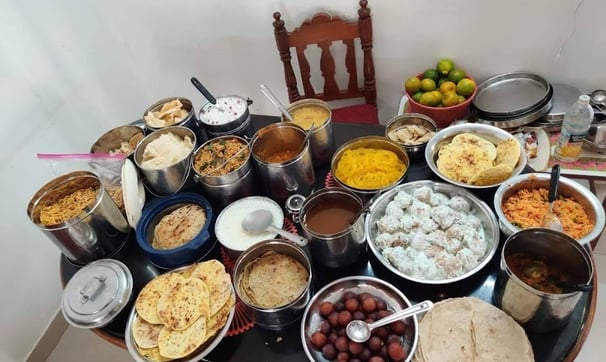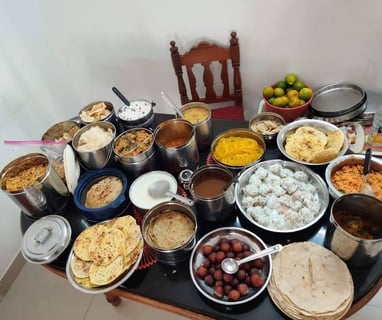 A variety of Indian recipes are shared here that are healthy as well as tasty. Most of the recipes can be prepared quickly and easily.
Indian Recipes are healthy as they contain specific spices which combine to provide all the nutrients required for us. Healthy food need not be tasteless. These recipes are very tasty and the aroma of the food will increase your appetite. The colours are very pleasant to the eye and this further increases the taste of the food as it is experienced by all the senses.
Here are some of the tasty dishes you can see in this picture in English and in Tamil.
Tamarind Rice - Puliyodharai
Mango Rice - Mangaa saadham
Fritters in Yogurt - Thayir Vadai
Rose Water Berry - Gulab Jamun
And there are many more..