Instant Vada Powder
This instant vada powder can be prepared and kept for months. Whenever you need you can mix it with water and make vadas in minutes.
INSTANT FOOD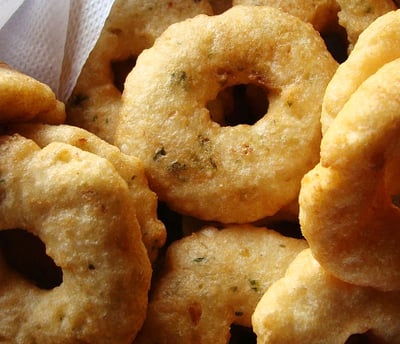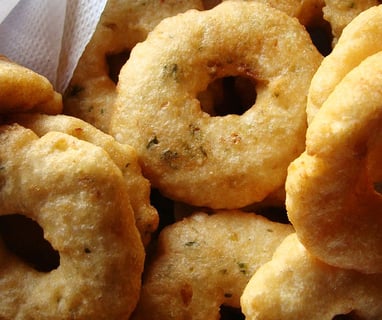 Ingredients
Urad Dal (full) - Black Lentil (preferably not split) - 1/2 KG
Chana dal - Bengal Gram - 100 gm
Red Chilly - 10
Green Chilly - 8
Ginger Paste - 1 tb
Salt - To taste
Asafoetida (optional) - 1 pinch
You can make delicious vadas whenever you want in a jiffy, if you have this instant powder mix ready with you.
Dahi Vada, Sambar Vada, Medu Vada
Procedure
Grind Urad dal, Chana dal and red chilly to a coarse powder. Grind green chilly, ginger paste, salt and asafoetida and add to the dal powder. Mix well. Grind the whole mix together once to mix well. Store the mix in the fridge.
Take the required amount of this powder, mix water and leave for about half an hour. Deep fry in oil.
Take some dahi, garnish with mustard seeds, and dip the vadas to get dahi vada.
Dip the vadas in sambar to get sambar vadas.
If the dry vadas are left over it can be warmed on a dosa pan and eaten. It should not be fried again. It should be warmed on a pan without adding oil.